Learn about our staff members and read their bios.
Jason & Dieanna Estes
Senior Pastor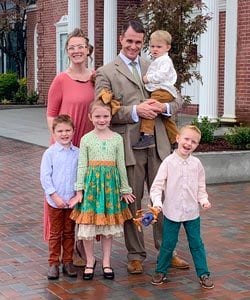 Rev. Jason B. Estes accepted the pastorate of Lakewood United Pentecostal Church on June 1, 2015, after serving as the Assistant Pastor for ten years. A native of Portageville, Missouri, Pastor Estes came to the Pacific Northwest with the United States Army in November 2002. He and his lovely wife Dieanna delight in raising their daughter Savannah, twins Ethan and Easton, and the family dog Bella. In his spare time, Pastor Estes enjoys weight training, landscaping, and a good cup of coffee.
Pastor Estes holds a Bachelor of Arts, summa cum laude, in Classics and History from Pacific Lutheran University and a Master of Divinity from Fuller Theological Seminary. He also serves as a chaplain in the United States Army Reserve.
Dieanna Estes, a native of Hesperia, California, possesses a Bachelor of Science in Organizational Leadership from Azusa Pacific University and has previous experience in non-profit and social services.

David and Susan DaPron
Pastor Emeritus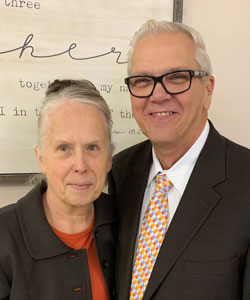 Rev. David DaPron, along with his family, founded Lakewood United Pentecostal Church in 1985. Originally from the Midwest, the DaProns' came to the Pacific Northwest through the United States Army, from which Rev. DaPron retired as a First Sergeant after twenty years of service. Throughout his years of ministry, Rev. DaPron has served in various ministry capacities at the local, sectional, and district levels to include Sunday school, outreach, the pastorate, sectional secretary, North American Missions Secretary, and North American Missions Director for the Washington District. Sis. DaPron has also served in various ministry capacities to include Sunday school, children's church, music ministry, church secretary, and sectional ladies ministry director.
Today, the DaProns' enjoy retirement, both from the pastorate as well as civilian careers in social services and banking respectively. When not spending time with family and friends, the DaProns' love to travel and minister to churches throughout the Washington District. Rev. DaPron currently serves as the presbyter for Section Four Washington District UPCI.